Updated: Oct 3
Running as an adult is hard on multiple levels. Level I: It's time consuming. You have to dedicate time to a) getting dressed in running clothes, b) finding said running clothes and shoes, and c) actually getting out the front door. Level II: It's hot (or cold, or windy, or dry, or muddy, or humid, or ….) In other words, most of the time, it's going to be generally uncomfortable. And finally Level III: Running requires you to actually run…which depending on your current fitness, could make you feel like dying.
I'm sure you're expecting me to say something like, "but despite all these things, running is still the cat's meow!!" Which it kind of is, but in reality, I think it's always hard. Can you hear Tom Hanks shouting in A League of their Own…"It's supposed to be hard! If it wasn't hard, everyone would do it…hard is what makes it great!" Yes, as fitness improves and our bodies become stronger and more efficient, running feels easier. But certain challenges will always remain (….like finding a pair of matching running socks in the sock basket when you're late and needed to leave 5 minutes ago.)
Know that it's ok if you don't get your run in when you wanted to, know that sometimes there are other priorities that require more attention, know that ONE run isn't going to make or break your training and know that you're not doing anything wrong if you think running is hard…in fact, you're probably doing it right.
Now, before you go and skip your next run, I want to remind you that City to the Sea Half Marathon and 5K is TWO MONTHS away!! If you haven't signed up yet, don't forget to use the TRC team discount "TRCLUB" for $5 off your registration! I'll be sending out our C2S Base Camp training plans for weeks 13-16 this week. Feel free to email me if you want me to include you…its free, I don't require much, maybe a high five at the finish line. Don't beat yourself up if you're not where you want to be yet with this training…(see above.) Be consistent. Be patient. In Brad Stulbery's book The Practice of Groundedness, he says "that sometimes you need to pound the stone over and over again before it breaks. That doesn't mean your previous blows weren't working. The tension may very well be building; you just can't see it yet."
Join us at Barrelhouse Brewing after the track workout on Thursday for a beer and to plan out our October run club routes and schedule! (Run at 6pm/ Barrelhouse at 7:30pm) We'd like to plot out our A-town pub run and Halloween costume fun run as well as pick a date for an official board meeting. All are welcome to join us!!
Last but not least, this Saturday's run will be in Morro Bay at 8am for the TRC Rock to Pier Run. We'll start at Morro Rock and run to Cayucos Pier. Be sure to wear shoes that can get wet! We'll meet at the big parking lot (near the restrooms) at the rock! Don't forget to RSVP on Strava! We're planning a tailgate pancake breakfast at the end! Hope to see you!
"It isn't easy to be consistent, but it sure is easy when you are!" quote from TRC Run Club member Melissa Egger.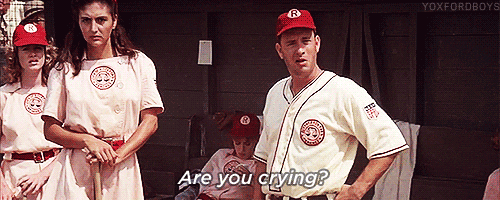 Rosalie Smith
rosaliesmith@templetonrunclub.com
Templeton Run Club
PO Box 522
Templeton, Ca. 93465